About Dahl Graphics & Printing
Since the start of Dahl Graphics & Printing in 1993, the business has grown significantly over the years and currently serves clients nationwide. We provide custom graphic design and printing services. We excel in helping new businesses and specialize in working with equine businesses. Some of the products produced are custom logos, business cards, brochures, flyers, newsletters, postcards, ad designs, banners, etc. Check out the Products/Services page for some examples. If you don't see what you want there, just ask!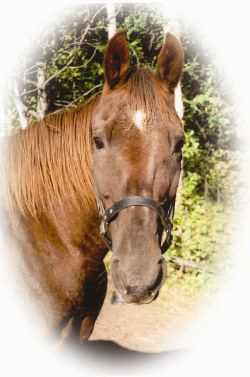 Over the years, Dahl Graphics & Printing has published the following horse expo programs:
Minnesota Horse Expo, St. Paul, MN
Illinois Horse Fair, Springfield, IL
EquiFest of Kansas, Salina, KS
Iowa Horse Fair, Des Moines, IA
North Dakota Horse Expo, Minot, ND
Red River Valley Horse Fair, West Fargo, ND
South Dakota Horse Fair, Sioux Falls, SD
Black Hills Horse Expo, Rapid City, SD
North Iowa Horse Expo, Mason City, IA
Rochester Horse Expo, Rochester, MN
Central Minnesota Horse Fest, Sauk Rapids, MN
Minnesota EquiFest, St. Paul, MN
Central Wisconsin Horse Expo, Marshfield, WI
Northeast Wisconsin Horse Festival, Manitowoc, WI
Northern Illinois Horse Fest, Belvidere, IL
Horse Days 2011, Belvidere, IL
Oklahoma Horse Fair, Duncan, OK
Red Dirt Ride Mounted Drill Team Competition, Duncan, OK
Super Ride, U.S. Equestrian Drill Competition, Lindale, TX
Mid-South Horse Fest, Memphis, TN
Mid Tennessee Horse Fest, Franklin, TN
South Dakota Cowboy Mounted Shooters State Shoot, Lennox, SD
North Dakota Horse Fest, Minot, ND
North American Horse Fest, Fort Wayne, IN
Arkansas Horse Fest, Searcy, AR
New Mexico Horse Fair, Albuquerque, NM
Festival of Horses, Queen Creek, AZ
Southern Arizona Horse Expo, Tucson, AZ
Friesian Horse Association of North America Inspection Programs
(25 different sites in the U.S. and Canada).
Ask about getting your horse fair/expo program produced at no cost!
After graduating from the University of Minnesota and a long career as a Research Geologist for the U.S. Bureau of Mines, she was ready for a career change. She started Dahl Graphics & Printing and specialized in working with horse businesses.
Linda has always loved horses since she was a little girl. It was a lifelong dream to someday ride and own a horse of her own. That dream came true when she bought her first trail-riding horse—a Tennessee Walking Horse mare named Belle. She received the shock of her life the following spring when she received a call from the boarding facility that her mare had delivered a colt. The sire was a 17.2 hand Shire, and she was blessed with a Warmblood colt that has taught her so much. When he was old enough, we taught him to drive and then trained and showed dressage. Belle lived to the ripe old age of 32. Linda still has Shocker and a Missouri Fox Trotter named Traveler and trail rides the mountains of Arizona.
Linda has worked with many different horse and professional organizations. She was on the Minnesota Horse Expo Board of Directors from 1994 to 2011 and served as Vice President for over 10 years. Dahl Graphics & Printing has published the Official Program of the Minnesota Horse Expo since 1995.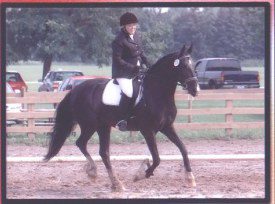 She now serves on the boards of the Tucson Saddle Club and the County Line Riders of Catalina and publishes newsletters for both clubs.
Linda Dahl's years of experience with her own horses and vast contacts made through various equine organizations and horse fairs/expos give her a wide base of knowledge that allows her to understand what her client's needs are. She is familiar with a wide variety of horse breeds and can create a graphic to look just like your stallion or a particular breed. This unique combination of equine knowledge and graphic creativity gives Dahl Graphics & Printing the ability to create a one-of-a-kind, eye-catching product that will allow your business to succeed!